Bio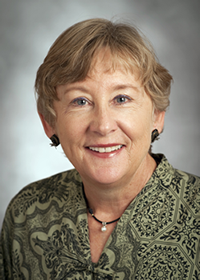 Personal Statement
I have dedicated my nursing career to assisting people in accessing their own healing abilities. Without advanced degrees, my career has placed me in pioneering positions. And twenty years as a hospice nurse has profoundly shaped my life and beliefs. It has taught me how to truly be a witness to the human experience of living and dying. In private practice, I assist individuals to find their own inner resources and healing images. As an educator, there is a deep desire to share the gift of imagery with others in health care for their personal and professional use. In reflection, I see the key role through out all these developments has been to serve as a guide or facilitator for the act of healing to unfold. I am committed to personal and planetary transformation. As with one, so is with the whole. The ultimate force propelling my life's work is the feminine principle, rejoining the feminine with the masculine in all aspects of our lives, especially in healthcare. I see it as the moral imperative of our time.
Background in guided imagery:
I have been actively engaged in incorporating imagery into my life and practice since 1989 when I started my formal imagery training with the Academy for Guided Imagery. This work felt like hand-in-glove and I found I had a natural affinity for this healing art. I was on the faculty for 6 years until I was guided to begin my own training program. Terry Reed and I co-founded and direct Beyond Ordinary Nursing and developed the Certificate Program in Integrative Imagery, a certification program for healthcare professionals. From 1996 to 2009, we have trained over 378 healthcare practitioners in the clinical applications of therapeutic guided imagery. We co-authored Guided Imagery and Beyond; Stories of Healing and Transformation, an anthology of stories from our students and clients illustrating the transformative power of this medium. For 5 years, we provided guided imagery to patients, staff and community at a major SF bay area hospital.
Areas of expertise
In addition to Integrative Imagery as a specialty, extensive experience with many holistic modalities and mind/body techniques such as Reiki, Chi Gong, Emotional Freedom Technique.
20 years hospice experience in pain and symptom control, end of life issues and the dying process. Also incorporating imagery and complementary care into the medical model of hospice care.
Private practice as a holistic nurse, providing stress management and imagery for health promotion and healing, specializing in area of oncology.
More than 17 years experience in educational leadership, in the holistic health arena.
Since 1996, co-directing and teaching the Certificate Program in Integrative Imagery through Beyond Ordinary Nursing.
Advanced training in holistic health coaching through Wisdom of the Whole Coaching Academy.
Credentials
Registered Nurse
Certified in Interactive Guided Imagery since 1990
Faculty member of the Academy for Guided Imagery, 1990-1995
Co-founder, Co-director of Beyond Ordinary Nursing since 1996
Board Certified Holistic Nurse
Board Member of Imagery International for 6 years including 2 years as president
Member of the American Holistic Nurses Association


There are no days in life so memorable as those which vibrate to some stroke of the imagination.
~Ralph Waldo Emerson